1st June 1761 went to to Drury Lane to See King Lear.. Lear Garick Cordelia Mrs Sibber The King, Princess of Wales and the Rest of the Royal Family 2/3
Thomas has seen
Garrick's Lear
before and
Mrs Cibber
in another production but this must have been a very special event.
The King was the new
George III
. He was not yet married and his mother,
Princess Augusta
, the widow of his father,
Frederick Prince of Wales,
is the Princess of Wales mentioned.
The earliest portrait I can find of George III is by the Scottish artist, Allan Ramsay.
Here is his mother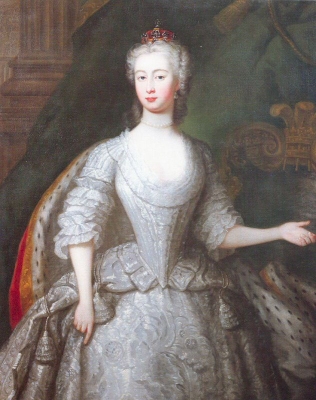 Several other Princes and Princesses might be included in "the Rest of the Royal Family" but, of course, I don't know who was there.