Bout. in Crooked Lane a Baggam Table wth. Men & Boxes & a pair of Second Hand Dyes 17/-
a Mother of Pearl Mustard Spoon 12d
Tea Tongs 9d
a Fishing Rod 4 Lengths 3/9
a Box & Lynes & Hooks 3/-
"Baggam" is Backgammon, which was very popular in the 18th century. History
here
.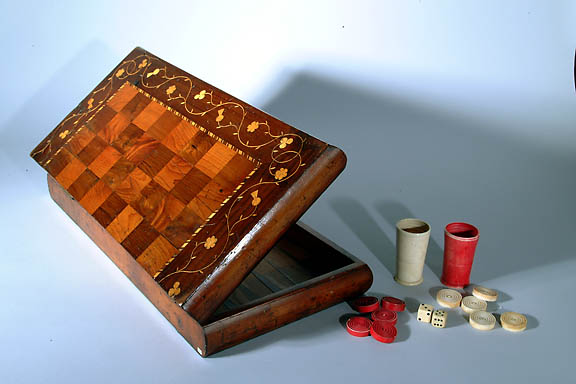 This board, counters, dice & cups all date from the eighteenth century.
There is no date given for this spoon, but mother-of-pearl spoons seem to look much the same today as they did when Thomas bought his.
I haven't found a good picture of a contemporary fishing rod, but
this page
will tell you something about the subject. However, Crooked Lane was an interesting shopping place. This picture is a little later.